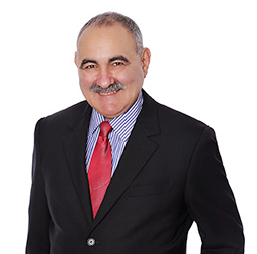 Level 19 Inns Chambers, 107 North Quay BRISBANE QLD 4000 Australia
Postal Address:
PO Box 843, NEW FARM QLD 4005
Phone:
+61 7 3254 3331 or 1300663818
After more than 35 years of practice in law I specialise in migration law and administrative law. I was admitted as a barrister in 1980 after completing a Bachelor of Arts and a Bachelor of Laws from the University of Queensland. Since then I have conducted cases in every Tribunal  and Court dealing with migration matters including the High Court, all Federal Courts, all the migration tribunals (now the Administrative Appeals Tribunal) in Australia.
I have been involved in a number of ground breaking cases. I also deal with criminal matters involving migration. I give extensive advice on visas and all migration matters including for employers (with matters from all over Australia and the world).
Primary Areas of Practice:
Strategic pathway advice to gaining long term presence or permanent residence in Australia
Criminal/Character visa cancellation appeals
Complex partner visas, where one partner has been refused
Independent skilled visas advice
Assisting employers with foreign labour and sponsored employees in Australia
Advising education providers and students
Student Visas (including cancellations)
Getting the best out of short term visas