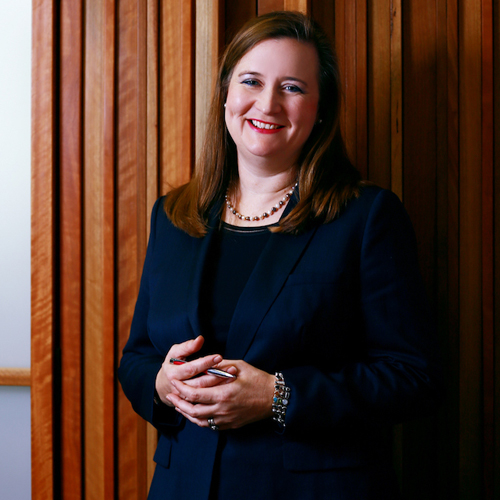 Postal Address:
19 Inns Chambers, Level 19, Inns of Court,
107 North Quay, Brisbane QLD 4000
Phone:
+ 61 7 3236 2330 / +61 417 071 391
BA.LLB. (Qld), LLM (Melbourne)
Geraldine was admitted as a solicitor in 1993, before being called to the Bar in 2008.
Geraldine acts for employers, governments, corporations and individuals across a range of employment, safety, discrimination and industrial law matters.
Geraldine has over twenty years' experience in private legal practice. She appears in State and Federal courts, tribunals and commissions. In 2013 and 2014, amongst other matters, Geraldine appeared for one of the families in the inquest into the deaths of three Queensland workers arising from the Federal Government Home Insulation Program and the subsequent Royal Commission. More recently, Geraldine was Junior Counsel for the State of Queensland in Pearson v. State of Queensland, colloquially known as "The Stolen Wages Class Action".
Geraldine has been recognised in Doyle's Guide in the categories of Leading Employment & WHS Barristers for Queensland in 2013, 2014, 2015, 2016, 2017, 2018, 2019 and 2020; and Leading Employment Law Junior Counsel Australia-wide in 2017, 2018, 2019 and 2020.
Bar Association of Queensland
Industrial Law Sub-Committee, Bar Association of Queensland
Industrial Law Sub-Committee, Federal Law Section, Law Council of Australia
Equal Opportunity Practitioners' Association
Australian Labour Law Association